programs
to suit your needs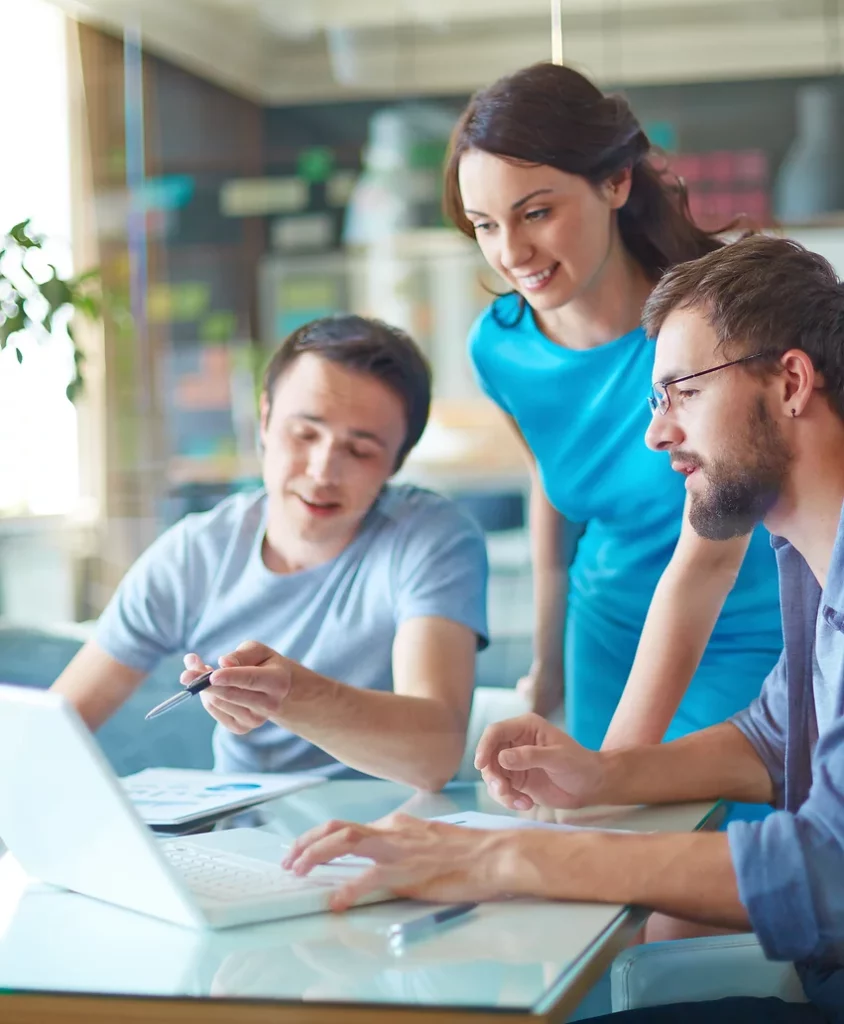 Dynamic Leadership Programs Australia (DLPA) is a bespoke leadership and business development program provider that drives strategic objectives and unlocks the potential of current and emerging leaders.
With corporate strategy at the heart of DLPA's programs, our team works hand-in-hand with each client to identify key barriers to their success, develop leadership skills, align organisational values, and empower people to reach higher levels of performance.
Backed by years of diverse industry experience, DLPA applies its versatile insights into the specific challenges and opportunities of different industries, supporting change that drives the achievement of results.
Recognising the unique needs of each organisation, we apply a bespoke approach to quickly identify cultural issues and provide tailored, practical solutions.
Bespoke programs to suit your needs
Committed to taking the holistic approach to business, DLPA recognises the priorities and industry factors that impact the strategy and performance of your business. With this in mind, we tailor the optimal solution to unlock the potential of your key leaders.
The combination of leadership development and business performance insights allows us to guide leaders to achieve expected strategic objectives. As experienced leadership consultants, we recognise people as an untapped key profit driver in corporate change initiatives.
We strengthen team structures and align individual values towards the end goals of the company. Leveraging and refining the unique skills of each leader, we assist organisations in creating high performing and fulfilling workplace environments.
Working closely with our clients from program concept to conclusion, DLPA adapts each program to respond to your organisation's changing needs, ensuring that our clients' expectations are exceeded.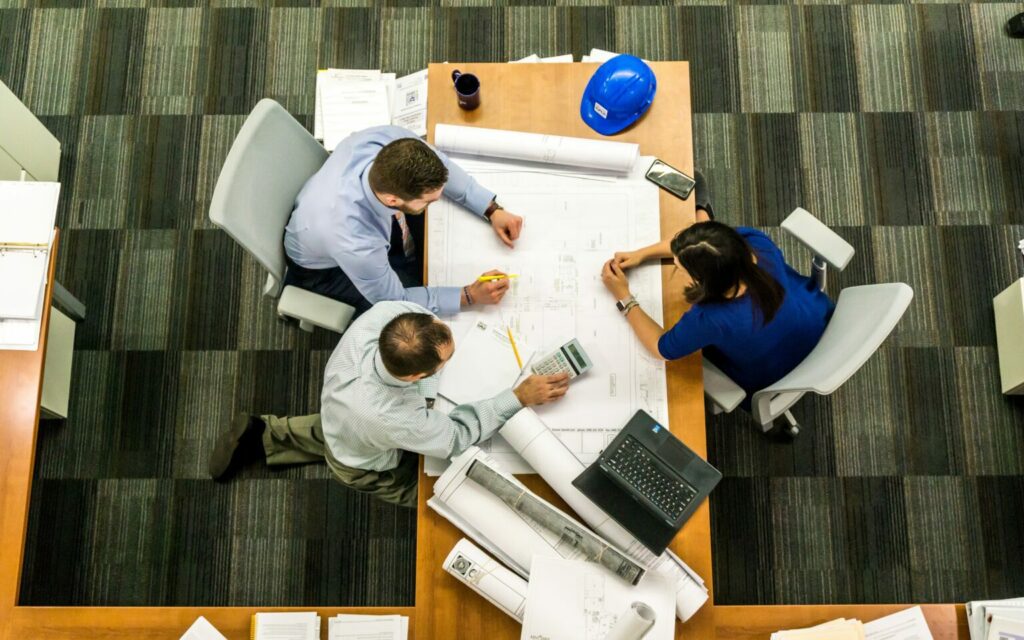 What Our Customers Have To Say
DLPA challenges leaders to examine themselves, question their own story, understand values and how they meet the world. Rather than just learning leadership skills or tools, they encourage building self knowldge and reflection is key to how we successfully lead others. I have learned more about my professional life in their courses than at any other time and always leave as a more open minded leader, not stuck in routine and drudgery. After taking this course, I feel empowered to reflect and action how to understand and reach the people I lead.
As someone new to a leadership position and not the most confident dealing with other people, this course has offered a mountain of knowledge to help me grow and develop into my role. The importance of self awareness, our impacts on others and the associated exercises. Have all been very eye opening. Beyond the vast array of topics and useful exercises there is so much to be said for the team running the course. And the atmosphere they carefully curate. It has been a great experience beyond my usual circles and comfort zone that has been very informative and a great opportunity to meet new people of all different backgrounds.
A wonderful exploration of aspects of your leadership style and how to work with the leadership styles of others. An opportunity to consider the styles of my colleagues and how to set our team really moving with life, productivity and good energy. It is a carefully crafted space where sharing and exploration of the self and others in the cohort are a pleasure and an insight.
Karlie, Laurel and Patti provide a safe, inclusive, magical and open environment to allow people to become vulnerable and more inclined to contribute out of their comfort zones. The content is so relevant for both personal and professional environments. I am now confident in my understanding of the TMP profiles to take this into the workplace to focus on particular individual's strengths, to build an amazing team. I highly recommend to anyone to allow yourself to take a journey with DLPA and experience new ways and perspectives in your growth journey whether it be in a professional or personal space.
DLPA has challenged my leadership skills and put me out of my comfort zone. The tools and tips from the program have better equipped me to adapt to any situation in my role. Karlie and Laurel create a safe environment to allow participants to be vulnerable and open with others.
The past three days spent at the Parklands with DLPA has been truly remarkable. From the first moment meeting and connecting with my peers at the airport, I knew there was something special ahead of me. Karlie, Laurel and Patti provided a safe space for learning, open discussion and self reflection. I am leaving this course as a more open version of myself with lessons learned that I will genuinely apply, both professionally and personally. Thank you for inviting me into your space and leaving such an amazing impression.
DLPA are authentic, knowledgeable facilitators who provide a well planned structured course that provides the opportunity for growth, development and reflection in some unimaginable activities. Set in venues of tranquility with the opportunity to connect with other amazing leaders enhances invaluable experiences. Definitely a course you don't look back on but take the shine and lessons back into the workforce.
Thank you for creating a space and resources for me to develop my leadership skills and deepen my understanding of myself and those around me. Through your carefully curated group of attendees and sessions I was able to be open and vulnerable allowing me to take more out of these sessions than traditional development courses.
A DLPA Senior Leadership course is a valuable opportunity to pause, reflect on your leadership style and develop new skills, all with a cohort of like-minded professionals from a range of fields. I came away feeling inspired, and with a toolbox I can use in my everyday work life. Karlie, Laurel and Patti are passionate presenters who truly care about your development.
I've now completed two leadership courses with DLPA, and both have been fantastic. The content was relevant and up to date, and the facilitators were able to easily pivot away from prepared content when the group discussion went in a different direction. The real difference for me though, after participating in several other management and leadership courses, is Karlie and Laurel's ability to create a relaxed and open environment. A real effort is made to ensure ideas, thoughts and experiences can be exchanged freely and without judgement. This means more real life experiences can be related to the content, reinforcing the learnings while incorporating the ideas and experience of other participants. Following both of my experiences with DLPA I've come away feeling more equipped and confident as a leader.
I highly recommend the Dynamic Leader Program with DLPA. It was refreshing to get away for 3 days to focus on leadership and self-development. It exposed me to different leadership theories and ideas to develop myself as a person and a leader. What Karlie and the team do is extremely generous and I found it a very rewarding experience.
I learned alot of self reflection and motivation. This will enable me to be a better leader by understanding the needs and thoughts of individuals. The course is well worth attending, the knowledge and content out of it will stick in your head forever. Highlight is going through the TMP and understanding the reasoning behind your thinking. The course puts you out of your comfort zone in a positive and great way.
The immersive nature of the three day course really allowed time and space to connect with the valuable content. It was great to have such a varied group of people attending the course, from various disciplines and industries. I have so many ideas and initiatives to take back. to my business and team! Thank you Karlie and Laurel for a fantastic opportunity to learn!
The leadership course ran by Karlie and Laurel was extremely well constructed and very insightful. It was different to what I had expected ,however it far exceeded my expectations and was very engaging. I have gained some useful tools and techniques to successfully lead and elevate my team to become a high performing team. Thank you once again.
I did the leadership course with Karlie and her team at DLPA as part of my company's goal to continually innovate our leadership strategies that can benefit all employees. The three day course was a great experience which I highly recommend. I learned some new tools and strategies that can be implemented throughout my organisation.
What an amazing three days. I was not expecting the level of personal growth I have experienced. For anyone considering this course, I would say you will not regret it. I am leaving with new friends and practical tools to put into play in my life and workplace immediately. I am so glad I said yes to this opportunity.
As a CEO, you are often too busy to pause to take an assessment of one's self. The last three days of the course I was able to down tools and craftfully be guided on assessing my values, my work style, how I am seen by others and how this influences my resilience, leading high performing teams, setting priorities and influencing people. And importantly, showing up as the figure head of my organisation. I highly recommend leaders take the time out for this course to learn about themselves to become better leaders.
I attended DLPA's Dynamic Leader course at the beautiful Sanctuary Cove resort in March 23. My goal was to find ways to be a better leaders by developing understanding of my personal preferences and leadership style. To say the course delivered would be an understatement. I have so many gems I can't wait to take back to work and start to practice. The course takes you on a journey that is uplifting; but uncomfortable at times, but worth it in the end. Thank you Karlie and Laurel
The program has provided great tools for my leadership toolkit. The opportunity to be clear on my personal values and behaviours has reenergised my drive to make a difference for my team and my workplace. I am grateful for the learnings and reflection to rewrite my stories and be excited about the possibilities ahead.
My experience of the DLPA Leadership Program was extremely positive. The facilitators Karlie and Laurel were well organised, extremely hospitable and holistic in their approach. The team of 15 attendees were all leaders from various industries. Karlie and Laurel were able to have us connect on a deep level from day one, which has led to many of us creating connections and friendships that will continue after the course. I appreciated the opportunity to reflect on leadership, linking it to our own values and understanding how that impacts our covert behaviours. I am excited to take away my learnings from the course and apply them to our workplace.
Karlie and Laurel are incredibly generous in hosting the retreat and also in sharing their expert knowledge and personal experiences. It was an immersive learning experience, taking me through different exercises that felt like I was on a journey of self-discovery, for who I am as a leader and what defines me. At no stage did this feel like a marketing ploy. There was no selling, but rather a genuine learning opportunity. I am very grateful for the experience and opportunity to participate in DLPA's program. Thankyou Karlie and Laurel
I have used DLPA to undertake some 360 reviews for our senior leadership team and was impressed by not only the process and system but by Laurel who was extremely helpful in ensuring the reviews were fit for purpose and that relevant feedback and coaching were provided post review to the leadership team. I found out that the DLPA team were running a Dynamic Leader Program and I jumped at the opportunity to attend to see what the program was like with the thought of providing development opportunities to others in our business but realised that the program was just as important for me as it was for others.

We all need leadership development no matter how long we have been in the game and I was glad I attended. I came back as a better leader than before I attended. Since returning from this program, I have implemented my own personal mission and values statement along with a coat of arms that proudly sits on my wall in my office and is a talking point for other staff who come and see me.

I also appreciated the fact that Laurel called me prior to the program to understand what my needs were in relation to this course. They weren't rigid in what they had to teach, rather they focused on what the needs of the group were which made for a much more engaging experience.

Karlie and Laurel were fantastic presenters and they complemented each other perfectly. They were the epitome of 'Dynamic'

I would definitely recommend DLPA to other organisations to ensure you are getting the best out of your people and leaders.
The Dynamic Leadership Program provides a stimulating curriculum involving a variety of sessions, from one on one to small groups. Thought-provoking and challenging at times, it provides greater insight into how to further develop and improve leadership skills. Karlie and Laurel complement each other well with their different approaches and made the course thoroughly enjoyable. The residential nature of the course meant that I could really focus on getting the best out of it, without external distractions. One of my favourite sessions was the DISC model, which helped me understand my strengths and weaknesses better and how to identify and deal with different personality types. Overall a highly motivating and worthwhile program.
Coming into the DLP as a late inclusion I was very open minded and grateful for some time away from a chaotic household to think, relax and reflect. I was incredibly impressed at the amount of strategic thought that went into the structure and content of the three days. Laurel and Karlie read people extremely well and very quickly, they build people up and allow them to realise their potential and strengths. There were elements of the program that would have been uncomfortable in other environments however the level of psychological safety and trust within the group within such a short period is testament to both of them. Connecting with people cannot be underrated and the focus on positive psychology was a highlight for me. For those looking for more tangible tools and resources there are plenty of these as well, the most valuable I took away was on Influence, something I have been working on with leaders in my organisation. The personal touches from the facilitators on the final afternoon was a classy touch!
What an amazing few days! Very special thanks to Karlie and Laurel for the lessons share and the ability to bring a group of strangers and turn them into friends in such a short amount of time. Certainly an experience that I will cherish for many years to come.
What happens when you put a diverse group of 13 leaders from different industries and roles in a blender with two fabulous facilitators, a beautiful environment and immersive content? Magic, insight, connection and collaboration.
Wow! So inspiring and powerful. All content is so considered, useful and impactful. Totally felt at ease and comfortable in the group
This course reiterated the importance of core values in your leadership style. Overall I thoroughly enjoyed the course and we how we got together as a group , even all of us from different types of organisations.
Although I was apprehensive about joining a group of leaders from different sectors, I quickly felt comfortable, safe and valued. A wonderful course, leaving me reflecting on my professional and personal growth. I understand myself better and believe that this will make me a better leader, thank you!
I personally got a lot of skills and strategies to provide better leadership to my small team and relate to their abilities and strengths.
What Our Customers Have to Say
What Our Customers Have to Say
What Our Customers Have to Say
What Our Customers Have to Say
What Our Customers Have to Say
What Our Customers Have to Say
What Our Customers Have to Say
What Our Customers Have to Say
What Our Customers Have to Say
What Our Customers Have to Say
What Our Customers Have to Say
What Our Customers Have to Say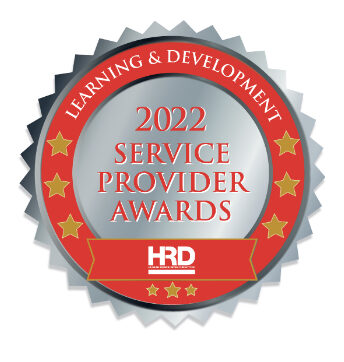 2022 Service Provider Award by HRD
DLPA was awarded the Silver medal for Learning & Development in the 2022 HRD Service Provider Awards.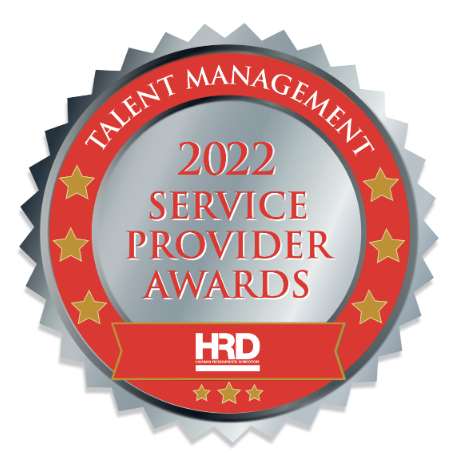 2022 Service Provider Award by HRD
DLPA was awarded the Silver Medal for Talent Management in the 2022 HRD Service Provider Awards.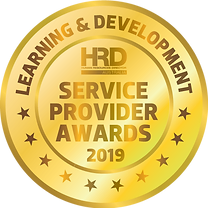 HR Service Provider Awards 2019
DLPA was awarded the gold medal for Learning and Development in the 2019 HRD Service Provider Awards.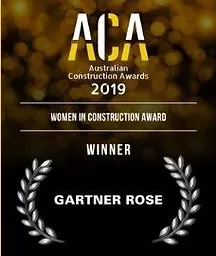 Australian Construction Awards 2019
In conjunction with our partner Gartner Rose, DLPA proudly won the Women in Construction Award at the 2019 ACAs.
This award celebrates the outstanding contribution by any company, individual or project that is championing equality and driving change by paving the way for women in the construction industry.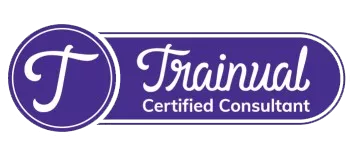 Trainual Certified Consultant
DLPA's director and owner, Karlie Cremin, is now a Trainual certified consultant. 
Trainual is a renowned training and process management tool used by fast-growing companies to systematize their business, scale their processes, and empower their people. 
Karlie has worked as a professional consultant for more than 15 years, providing practical solutions for commercial issues such as business disputes, process design, business model design, financing options and cost structure.
As a certified consultant, Karlie can work with you to implement successful documentation and training strategies, execute business strategy, deliver outcomes, and help you make the most of your Trainual account.
Our leadership boasts decades of experience launching and growing security and Risk management solutions for global organisations.
Put your business
on the right track
Leveraging the management styles and skill sets of each individual, DLPA puts your organisation on the right track to achieving continuous superior results.