programs
to suit your needs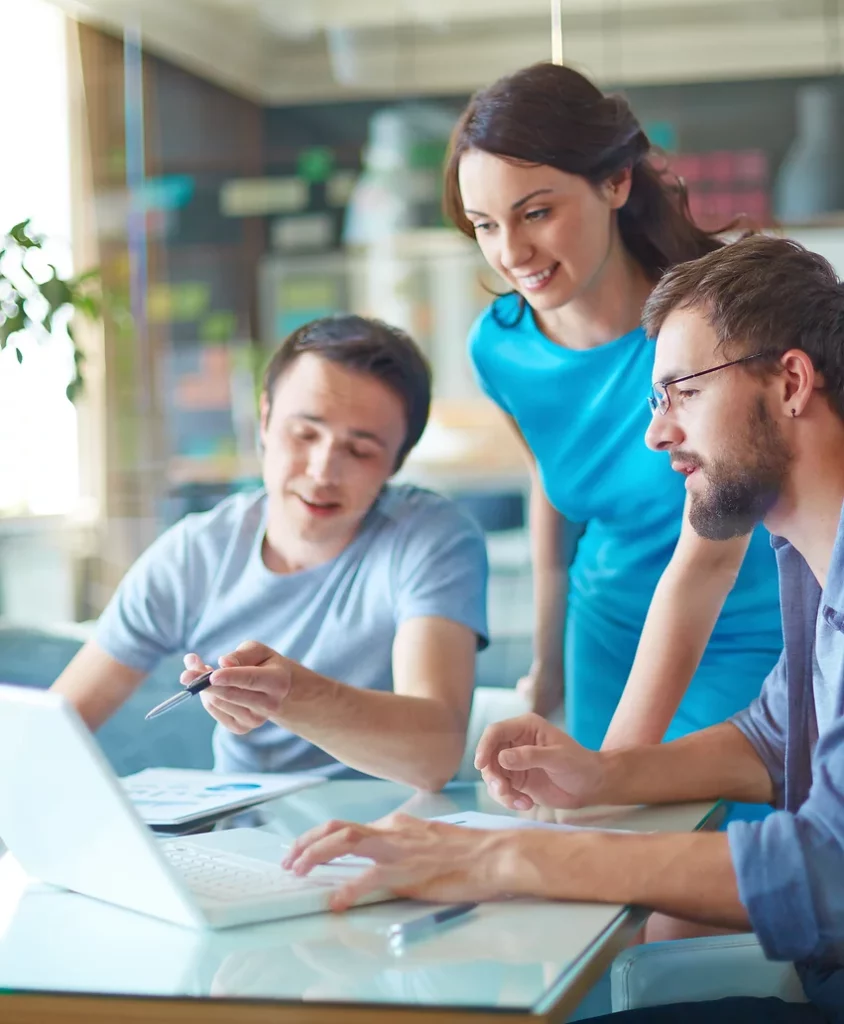 Dynamic Leadership Programs Australia (DLPA) is a bespoke leadership and business development program provider that drives strategic objectives and unlocks the potential of current and emerging leaders.
With corporate strategy at the heart of DLPA's programs, our team works hand-in-hand with each client to identify key barriers to their success, develop leadership skills, align organisational values, and empower people to reach higher levels of performance.
Backed by years of diverse industry experience, DLPA applies its versatile insights into the specific challenges and opportunities of different industries, supporting change that drives the achievement of results.
Recognising the unique needs of each organisation, we apply a bespoke approach to quickly identify cultural issues and provide tailored, practical solutions.
Bespoke programs to suit your needs
Committed to taking the holistic approach to business, DLPA recognises the priorities and industry factors that impact the strategy and performance of your business. With this in mind, we tailor the optimal solution to unlock the potential of your key leaders.
The combination of leadership development and business performance insights allows us to guide leaders to achieve expected strategic objectives. As experienced leadership consultants, we recognise people as an untapped key profit driver in corporate change initiatives.
We strengthen team structures and align individual values towards the end goals of the company. Leveraging and refining the unique skills of each leader, we assist organisations in creating high performing and fulfilling workplace environments.
Working closely with our clients from program concept to conclusion, DLPA adapts each program to respond to your organisation's changing needs, ensuring that our clients' expectations are exceeded.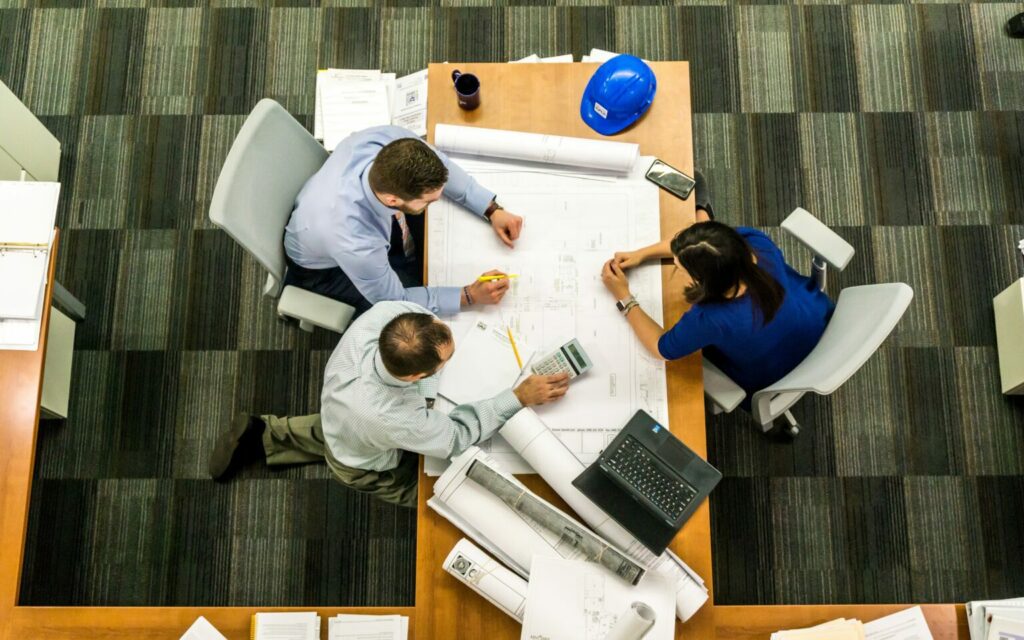 What Our Customers Have To Say
I have used DLPA to undertake some 360 reviews for our senior leadership team and was impressed by not only the process and system but by Laurel who was extremely helpful in ensuring the reviews were fit for purpose and that relevant feedback and coaching were provided post review to the leadership team. I found out that the DLPA team were running a Dynamic Leader Program and I jumped at the opportunity to attend to see what the program was like with the thought of providing development opportunities to others in our business but realised that the program was just as important for me as it was for others.

We all need leadership development no matter how long we have been in the game and I was glad I attended. I came back as a better leader than before I attended. Since returning from this program, I have implemented my own personal mission and values statement along with a coat of arms that proudly sits on my wall in my office and is a talking point for other staff who come and see me.

I also appreciated the fact that Laurel called me prior to the program to understand what my needs were in relation to this course. They weren't rigid in what they had to teach, rather they focused on what the needs of the group were which made for a much more engaging experience.

Karlie and Laurel were fantastic presenters and they complemented each other perfectly. They were the epitome of 'Dynamic'

I would definitely recommend DLPA to other organisations to ensure you are getting the best out of your people and leaders.
The Generalised Management Training was an opportunity too good to pass up, extended to me by my manager.I learnt to communicate more clearly and was given the tools and awareness to stand confidently in my authentic self, this has helped me work better with those around me and where to direct my focus. I enjoyed exploring my core values, I never had a conscious understanding of what they are, or the huge impact they have on how and why I work (and live) the way I do. I also really value the take away resource full of templates, I refer to it regularly. Karlie and Laurel created a safe and interactive space, the residential set up meant I actually disconnected from work and found time to make meaningful connections with other people in the group. The conversations in the sessions were always structured to ensure engagement but it never felt forced or uncomfortable. I recommend this course because the engagement was genuine and the class was tailored to who was in the room making the training fluid and relevant.
Being in a small group, with participants from varied industries, was a great way to learn and share experiences in the Generalised Management Training – I couldn't recommend this course highly enough. Karlie and Laurel were exceptional teachers in the way the content was explained to us, with a format of presentations, interactive tasks, and written workshops – the sessions and days were not too long. Having the training offsite in the Yarra Valley allowed you to really make the most of the experience (without the distractions of your usual workday) in such beautiful scenery
The Generalised Management Training course was like no other development activity I have experienced – in a good way! Karlie and Laurel are a great combination. Their expertise and contrasting styles make for meaningful and fun learning in a relaxed environment. Our small group of like-minded professionals was keen to learn and share, and by the end of a four-day residential program (in beautiful surrounds), we had forged some useful connections. I found the session on personal values particularly enlightening, along with the grow coaching, effective negotiating and personal productivity parts of the curriculum. Anyone interested in personal or professional development across a wide range of management subjects should look no further than the Generalised Management Training course.
The course was picked for me, whilst I was apprehensive at first, I embraced it and got a huge amount out of it. I really enjoyed being away from work to concentrate and take in all the wonderful views from a great team of people who "let themselves go" in the course and contributed a huge amount of knowledge and expertise. I have already recommended it to my team and I am waiting on the next level of content that I will be attending. I recommend this course if you want to elevate your career and personal drive.
Laurel and Karlie specialise in delivering a bespoke curriculum within a small group dynamic. The Generalised Management Training content is tailored so it not only covers the fundamentals of management and business acumen but takes a holistic overview which was informative, enjoyable and life-changing. I feel I have a better understanding of management principles and behaviours which will now carry me forward in my career. The knowledge imparted from such experienced leaders, the self-assessment and core values development will be beneficial both personally and professionally. Thank you, Laurel and Karlie.
Generalised Management Training was one of the most inspiring training courses I have had the privilege of attending. Karlie and Laurel are fantastic facilitators who are not only engaging and energised but also quite clearly exude a wealth of knowledge. The learning environment that they created encouraged everyone to share their experiences and by the end of the course, it felt like we had all helped each other grow. I can't recommend this course highly enough to those who want to learn effective management principles in a positive and fun atmosphere. This is not your average 'leadership course' – it provides a space to reflect on your own management styles and techniques and empowers you with the skills and encouragement to drive self-improvement, both professionally and personally.
I was given the opportunity to attend the Generalised management training from my direct line manager. Being able to be off-site in a residential training program enabled me to focus on the program without outside distractions. The course was structured in a way to encourage interaction from the various industries that were represented by the participants allowing for fantastic discussion on how to manage different areas of management. The break-off group activities were thought-provoking and allowed for each of us to disclose information and really reflect on our own interactions with others. The most important part for myself was the work done around values. What our own values were and how they impact on our decisions. Karlie and Laurel gave freely of their time to facilitate and lead the conversations that encouraged the participants to open up and disclose personal insights. I would recommend this course to other managers or new leaders in any industry.
I decided to complete the Generalised Management Training through Dynamic Leadership Programs Australia because they offered a tailored program to suit my weaknesses. After a pre-course one on one interview that discussed my strengths and weaknesses. On the first day as a group, we discussed what we all wanted out of the course and found that we all have similar weaknesses.

I found the personality/value mapping exercise very beneficial. It helped me understand what has molded me into the person I am currently and what key events in my life that have influenced this. The group discussion around others in the group values was a great insight into what motivates others.

Both Karlie and Laurel are both very experienced in the Leadership/Management area and both were able to challenge the group to bring the best out of us. Both were very giving of their time and assisted with any additional assistance. I found my open topic one on one with Laurel very enlightening and rewarding. My chosen topic was a bit controversial, the advice and feedback from Laurel were very honest.

I have completed a few Management/Leadership Courses in the past that have been all one type of cohort (students from the education sector), but on this course, students were from a variety of fields and industries. I believe this allowed for general discussions on a variety of issues we all faced, but with a slightly different perspective. I would highly recommend this program for the up and coming to the experienced manager.
I was fortunate to be nominated by my business to attend the two-day Intensive "Generalised Management Training Course". Having attended Leadership courses in the past, I wondered how this one would help build on my existing skillset. I was not disappointed! There was a good balance of theoretical and practical exercises which were delivered by two knowledgeable and approachable facilitators. Karlie and Laurel have a unique ability to keep you engaged whilst learning at the same time. They were agile, which was demonstrated by them gauging the skill set of the group and adjusting the course content to ensure that we all got the most out of the two days. Overall, I was able to add to my toolbox as well as refresh what I already had and left at the end of day two feeling "recharged". I would totally recommend this course to emerging leaders and managers.
The Dynamic Leadership Program provides a stimulating curriculum involving a variety of sessions, from one on one to small groups. Thought-provoking and challenging at times, it provides greater insight into how to further develop and improve leadership skills. Karlie and Laurel complement each other well with their different approaches and made the course thoroughly enjoyable. The residential nature of the course meant that I could really focus on getting the best out of it, without external distractions. One of my favourite sessions was the DISC model, which helped me understand my strengths and weaknesses better and how to identify and deal with different personality types. Overall a highly motivating and worthwhile program.
What Our Customers Have to Say
What Our Customers Have to Say
What Our Customers Have to Say
What Our Customers Have to Say
What Our Customers Have to Say
What Our Customers Have to Say
What Our Customers Have to Say
What Our Customers Have to Say
What Our Customers Have to Say
What Our Customers Have to Say
What Our Customers Have to Say
What Our Customers Have to Say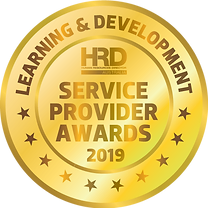 HR Service Provider Awards 2019
DLPA was awarded the gold medal for Learning and Development in the 2019 HRD Service Provider Awards. 
These awards seek to honour the top performers in key service areas within the HR vendor landscape and we are proud to be recognised as a winner.
"Gold medal winner DLPA Pty Ltd stands out owing to its highly-tailored and customised sessions. It also runs public courses on generalised management training, dynamic leadership, and women in industry."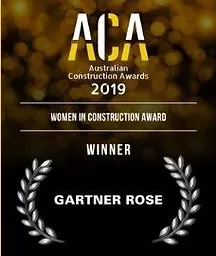 Australian Construction Awards 2019
In conjunction with our partner Gartner Rose, DLPA proudly won the Women in Construction Award at the 2019 ACAs.
This award celebrates the outstanding contribution by any company, individual or project that is championing equality and driving change by paving the way for women in the construction industry.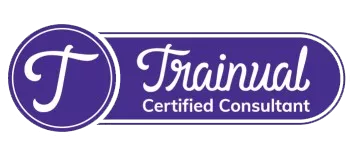 Trainual Certified Consultant
DLPA's director and owner, Karlie Cremin, is now a Trainual certified consultant. 
Trainual is a renowned training and process management tool used by fast-growing companies to systematize their business, scale their processes, and empower their people. 
Karlie has worked as a professional consultant for more than 15 years, providing practical solutions for commercial issues such as business disputes, process design, business model design, financing options and cost structure.
As a certified consultant, Karlie can work with you to implement successful documentation and training strategies, execute business strategy, deliver outcomes, and help you make the most of your Trainual account.
Our leadership boasts decades of experience launching and growing security and Risk management solutions for global organisations.
Put your business
on the right track
Leveraging the management styles and skill sets of each individual, DLPA puts your organisation on the right track to achieving continuous superior results.